Ecosystems of Oil
Earth science professor at UC Santa Barbara will discuss the communities that form around oil seeps off the California coast
April 25, 2019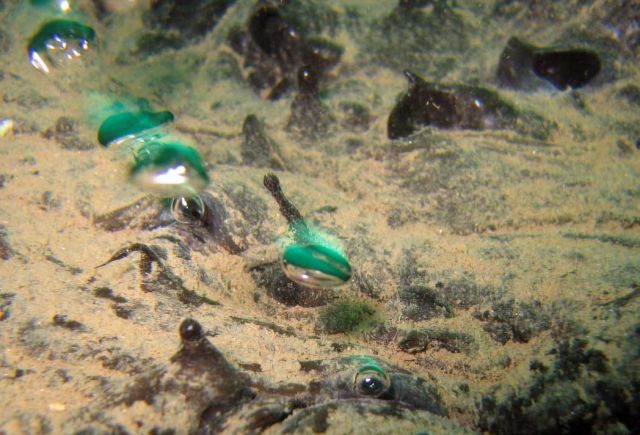 Generally oil forms deep underground, where deposits are capped by impermeable layers of rock. However, in seismically active continental margins, like Southern California, tectonic activity can lift oil pockets toward the surface and fracture the layers above, leading to oil seeps.
"Offshore from Santa Barbara we have a situation where oil was beginning to form naturally, and then tectonics lifted all that back up and created faults – cracks in the earth – to allow for the oil and gas to seep out," said David Valentine, a professor of Earth science and biology at UC Santa Barbara.
California's oil seeps create geographic features in an environment in which the seafloor is otherwise relatively flat. Many of these provide cover and nourishment for microorganisms. Large formations even attract animals. "There's a whole lot of stuff growing on and around these features, especially the hard spots on the seafloor that things can root into," Valentine explained. Many of these features are coated in sponges and other animals, and he's even seen wolf eels taking up residence among massive tar mounds.
Valentine will discuss some of the unique ecosystems that grow around petroleum features offshore on Tuesday, April 30, from 4–5:30 p.m. in the UC Santa Barbara Library's Pacific Room (located on the eighth floor). The presentation, which is free and open to the public, is part of the Pacific Views: Library Lecture Series, and related to an ongoing exhibition about the 50th anniversary of the 1969 Santa Barbara oil spill.